PRECISION MECHANICAL MANUFACTURING TCM INDUSTRIE
More than 40 years' experience in the production of precision mechanical components, use of state-of-the-art technology and realization of complex articles, from small to large lots.
TCM LIVE
PPM > THIS MONTH
PARTS PER MILLION RETURNED BY CUSTOMERS
TCM LIVE
OTD > THIS MONTH
WHAT WE PRODUCE FOR YOU
We produce even extremely complex, customized, high-precision mechanical components for a wide variety of industrial sectors, with certified, traceable flows, for small lots and high outputs. > learn more
COMPANY QUALITY WITH ISO 9001 AND 3834 CERTIFICATION
Operatives and specialists with lengthy experience, coengineering and robotic equipment ensure traceable solutions, constant over time.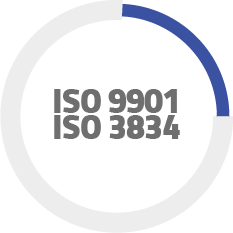 TCM INDUSTRIE
QUALITY
TECHNOLOGY
SERVICE
OUR INTERNATIONAL SUPPORT
Our mechanical component production supports businesses on all the world's main markets.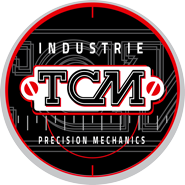 TCM INDUSTRIE
LASTING
VALUE
We have great pleasure in introducing the new website that sums up the skills and experience of TCM Industrie. A new service to help you to get to know our production ... > learn more